Our award-winning conveyancing solicitors have over 30 years of experience helping people buy, sell and remortgage property and will be happy to help with all of your conveyancing needs.
Along with divorce, illness and death, moving house is considered one of life's biggest causes of stress, so anything you can do to alleviate that stress is probably a good idea. To this end, our clients tell us that the speed, clarity and efficiency of our Residential Property conveyancing solicitors in Birmingham are hugely appreciated when faced with the conveyancing required for buying, selling, transferring equity or re-mortgaging their property.
Speak to one of our expert residential conveyancing solicitors, call us on our Freephone
0333 800 0033
or fill in the
Contact Us
form.
Murria Solicitors is accredited by the Law Society's Conveyancing Quality Scheme and are members of all the major mortgage panels. We offer a specialist highly personal and tailored service to our clients that takes the sting out of the whole process.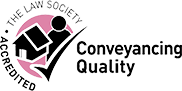 We take care of all aspects of sale and purchase — mortgage, re-mortgage, transfer of equity, deed of gift, Islamic finance transactions etc— for all kinds of residential property, including:
Freehold
Leasehold
New Builds
Ex-Council Properties
Council Right-to-Buy Schemes
Shared Ownership Schemes
Properties bought at auction
We understand that buying your first home is a big step and we are happy to take the time to ensure that you understand what is happening throughout the process. Murria Solicitors are accredited by the Law Society's Conveyancing Quality Scheme and are members of all the major mortgage panels.
Our specialist First Time Buyer conveyancing solicitors have a vast amount of experience and are available to guide FirstTimeBuyers through the entire process in a timely and affordable manner.
Are you looking to upsize your home? Upsizing home is a big step and an exciting one. It is vital to take expert legal advice on property-related matters, whether it is buying or selling your home.
Most people purchasing properties in England and Northern Ireland are buying properties for less than the £500,000 cut-off for Stamp Duty relief. We can help you take the advantage of stamp-duty holiday with our conveyancing services.
Murria Solicitors awarded the coveted LEAP Best Practice accreditation for our outstanding conveyancing services