Suffering an injury or illness due to the fault of medical professionals can be life-changing.
Having relied on medical experts to enhance your health and well-being, realising that you are a victim of medical negligence will likely leave you feeling extremely anxious, worried and fearful. You may even find yourself struggling with injuries and illnesses that could have been avoided.
Although you may believe that there is little you can do upon experiencing medical negligence, this is not true. Not only can you seek legal advice and justice, but you can claim compensation to ensure you can move forward with your life and secure the physical and psychological support you may require.
To speak to one of our Medical Negligence Claims solicitors / experts, you can call us Free on
0333 800 0033
or send us a message by filling in the
contact us
form and we will be in touch shortly.
Across the United Kingdom, approximately 15,426 people are victims of clinical and non-clinical medical negligence.
Defined as mistakes made by medical professionals, medical negligence arises when a patient finds their physical or psychological health and well-being harmed either deliberately or accidentally by a doctor, surgeon, dentist, nurse or another healthcare provider.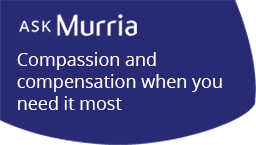 Director

Head of Department – Claims / Litigation
Solicitor

Claims / Litigation Department
From offering you our professional advice and guidance to submitting evidence and representing you to ensure that you receive the compensation you are entitled to, if you have suffered medical negligence and believe that the time is right for you to make a medical negligence claim, we are here for you every step of the way.
Our team of specialist solicitors will help you get the right result.
To discuss your personal needs with us today, please call us on 0333 800 0033.  Alternatively, email law@murria.co.uk, and we will be in touch shortly.