Our Business Crime Solicitors at Murria have wide-ranging experience of dealing with fraud, money laundering and white collar cases. Our lawyers can regularly be found in both local and national courts working on cases that deal with all aspects of business crime, including specialist areas of commercial fraud such as:
White collar fraud
Fraud committed in breach of trust
VAT fraud
Revenue fraud
Embezzlement
Proceeds of crime and confiscation
Money laundering offences
Insider dealing and market abuse
Extradition matters, on behalf of both the prosecution and defence
If you want expert Criminal Defence advice, speak to one of our experienced solicitors by calling on
0333 800 0033
. You can also send us your enquiry by filling in the
contact us
form.
Murria Solicitors has access to some of the country's leading fraud barristers, giving us a distinct advantage when it comes to defending people embroiled in significant cases of corporate fraud, money laundering and other associated financial crimes. Our goal in these cases is not only to reduce the risk of serious penalty, but also, in commercial cases, to ensure as far as is possible that the reputation of the business involved remains untarnished.
Due to the potential gravity of many corporate fraud cases, if your company faces any kind of criminal enquiry, the earlier you seek advice, the easier it is for us to provide the best possible representation.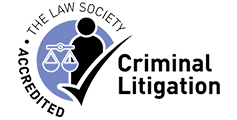 At Murria, we have an exceptional track record when it comes to challenging search warrants and taking legal action for unlawful searches and seizure of property by the Police and other law enforcement agencies such as HMRC and UK Border Agency.