Our specialist Immigration team at Murria Solicitors have a great deal of experience providing advice and legal representation to both employers and private individuals. Each one of our team have received Law Society Immigration and Asylum Accreditation. Our team also features an Immigration Judge who was appointed by the Lord Chancellor's Department.
We know that a great many companies in the modern world rely on the skills of migrant workers in order to stay competitive and in some cases, to remain fully operational. We are expert in all aspects of UK immigration law and our commercial division is focused on solving the many challenges faced by businesses operating in the international marketplace.
The following are some of the ways in which we help businesses:
we offer business advice concerning setting up, investment, work permits, permit free employment
we take care of applications under the Sponsor Management System
we obtain sponsorship licences on your behalf, visiting your place of business, drawing up action plans and liaising and communicating with the UK Border Agency
we carry out immigration audits, checking your migrant monitoring systems and making sure that your record-keeping complies with UKBA requirements
we check your Right to Work documentation
We are confident that the Murria Immigration team is amongst the most highly experienced, professional and approachable in the whole of the UK.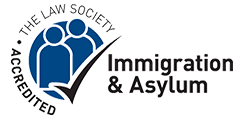 The government has outlined its plans for a new points-based immigration system to ensure only skilled workers can enter the UK. We highlight some of the key facts about these changes for you.
Murria Solicitors are delighted to highlight the Home Office announcement that under new proposals international students will be allowed to stay in the UK under PSW (Post Study Work Permit) for two years after graduation to find Employment.
The Home Office granted all Tier 2 visa applications for non-EEA skilled workers in August. The news comes after Home Secretary Sajid Javid decided to remove NHS doctors and nurses from the annual 20,700 limit. The cap had left thousands of skilled overseas workers unable to accept UK job offers.