Mukesh Murria
Job title: Managing Director
Profile:
Upon completion of his law degree and Masters degree in taxation and advance securities law, Mukesh completed his training at Edge and Ellison and qualified as a solicitor in 1986. He joined Murria Solicitors 27 years ago and is now the Managing Director. He undertakes a broad range of civil litigation work, insolvency, contentious and non-contentious probate work, wills, inheritance tax planning and corporate work including company acquisitions.
Background
Mukesh has been a chairperson at the Asian Business Chamber of Commerce when it was known as the Institute of Asian Businesses, a director of the Birmingham and Training Enterprise Council working in further education, an executive member of the Board of Chamber of Commerce Birmingham and Governor of King Edwards School, Camp Hill as well as director at Birmingham Asian Business Association.
Experience
All aspects of civil litigation, insolvency, inheritance disputes, partnership disputes related to businesses, professionals and dissolution of partnerships, landlord and tenant disputes, contractual disputes, intellectual property, mortgage and guarantee, shareholder disputes, validation orders, preventing the winding up of companies, professional negligence, inheritance disputes, setting aside statutory demands, directors disqualification cases, trustee and executor disputes, bespoke company agreements, company acquisitions and more.
Probate and corporate work
Mukesh's probate work includes dealing with small to multi-million-pound estates, deeds of variation, inheritance tax planning, complex intestate cases and inheritance tax. He also deals with wills and Lasting Powers of Attorney, working on simple to highly complex wills, creating trusts, addressing succession planning issues, making wills with discretionary trusts, letters of wishes and statements of intention. His corporate work consists of dealing with company sales and purchases, shareholder agreements, cross option agreements, company formation, loan and facility agreements, drafting debentures, directors service agreements. He also provides a range of services for charities, registering charities as trusts and as companies limited by guarantee.
Expertise:
Civil and insolvency litigation work, contentious and non-contentious probate work, wills, probate and inheritance tax planning and corporate work including corporate acquisition.
Interests:
Mukesh is currently a trustee and chair of the development committee of the Focus Birmingham (registered charity No. 1065745) which assists blind and visually-impaired people. He is a trustee of Science of Spirituality and the Lunar Society and helps various charities and good causes including international charities. He also works with a number of mosques and temples and supports their charitable work.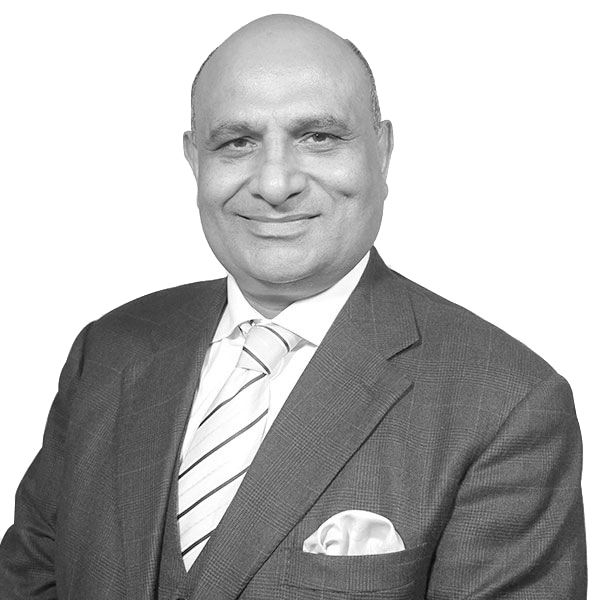 Mukesh Murria
Managing Director

Head of Department – Civil Litigation, Wills and Probate