Our Firm
Murria Solicitors is a highly respected law firm working in a variety of legal activities. Our director-led approach ensures accountability and high standards.

Our Expertise
As well as a high quality service, we offer clients highly experienced solicitors, who provide expert advice and representation in a wide range of areas.

Our Clients
We work for individuals, businesses and community groups. Returning clients are proof of our reputation and dedication to getting the right result.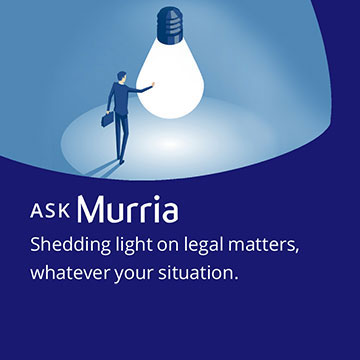 Our Client Charter
Murria Solicitors is committed to specialist legal advice and an excellent service in a professional, approachable and caring manner.
The staff team from the receptionist to the senior lawyer were very polite, professional and efficient.
Personal Injury
Murria Solicitors provide an excellent, hands on service, supporting you through a sometimes complicated process.
All good, thank you especially to Naresh Sharma.
Very pleaded with the service my father and myself received. Keep up the good work and I will not hesitate to deal with you in the foreseeable future.
Naresh Sharma and his team did a really superb job recently for us in very difficult circumstances. He is a true professional at the 'very top of his game'. Indeed, Murria Solicitors as a company, most ably led by Mukesh & Makhan, are a first rate company which my wife and I are happy to endorse whenever the occasion arises.

Best wishes to all the team.
Personal injury
Along with my family, we have always received excellent, very caring, professional services from Murrias, and I hope our relationship will continue into the future, for years to come.With very kind regards to you all.
Litigation
I received a very good service.

Thank you very much for your help.
Challenging a Will is a serious matter and shouldn't be undertaken without careful consideration. Our team can help you make the right decision for you and support your claim should you decide to contest
Companies facing financial distress have a range of options, some of which have a significant impact on how they operate. In some cases, restructuring debt and talking to creditors can result in more time and flexibility in how debt is repaid. If your company is facing severe financial problems and is no longer able to meet its financial obligations to suppliers and other creditors, then it's important to take action.
Fetch Tweets: Could not authenticate you. Code: 32